Get access to the ENTIRE Ninja Writers Team for two hours on Saturdays at 11 a.m. EST. (First Meeting November 20th)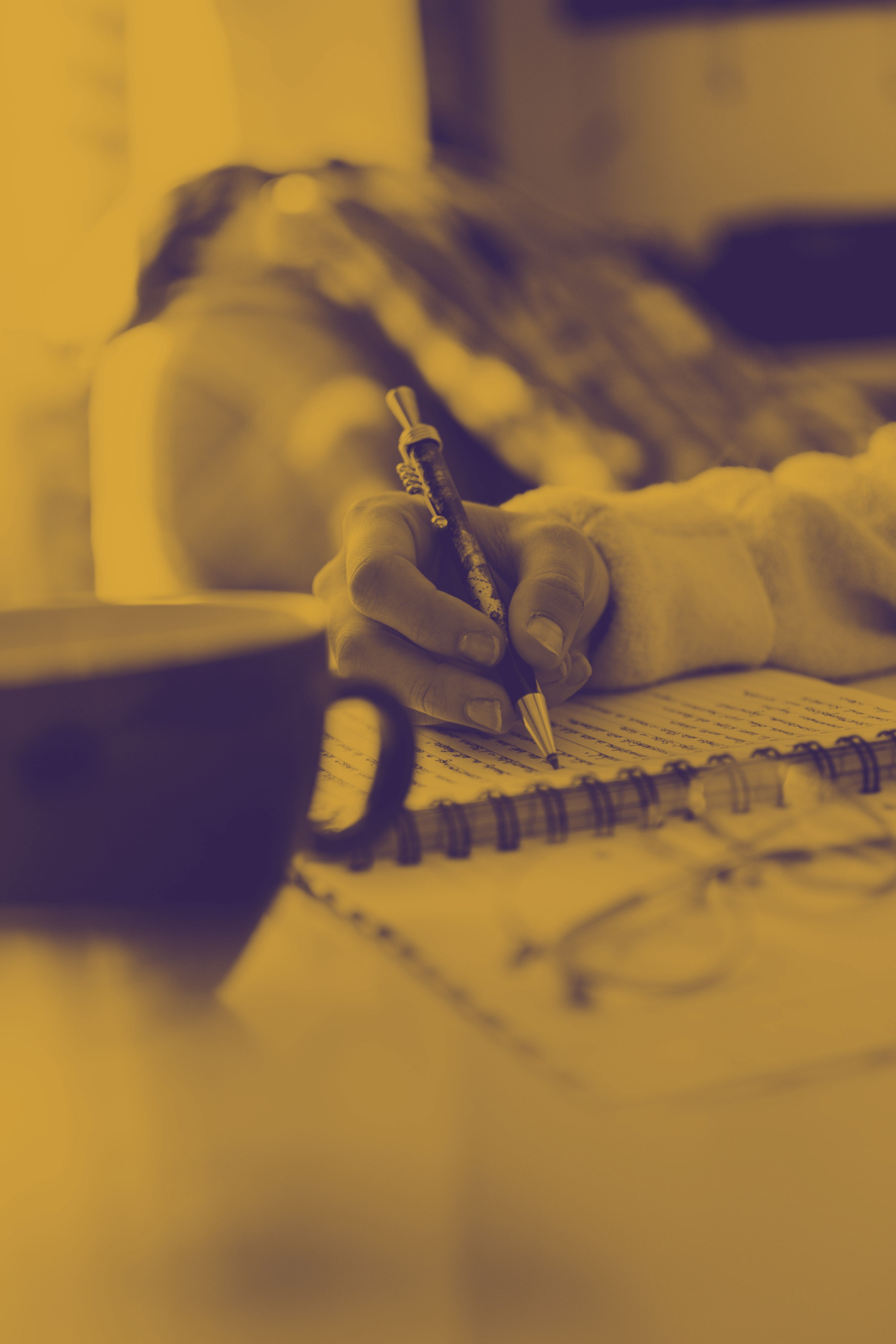 We'll all start out in the same Zoom room.
In the main room, we'll have a class or a workshop. Our goal is to help you build your indie publishing business. These main-room classes/workshops will follow an annual flow starting with goal setting and planning and moving through actually doing the work of creating the career that you want.
We'll have several break-out rooms as well. They'll run the entire two hours. You can either stay in the mainroom for the class and then head to a breakout or just go directly to a breakout and watch the main event's replay later.
In the main room, my breakout will focus on productivity and systems. We'll talk more about the week's lesson and I'll be there to help if you're feeling overwhelmed or you're just not making the progress you want to.
Adrienne's breakout focuses on branding, social media, and the visual representation of your business. AKA book covers. Her speciality is being able to spot trends and see where the work you're planning fits into the wider publishing world.
Meg's breakout is for nonfiction writers and focuses on blogging, SEO, niching, and other systems that are particularly necessary for successful nonfiction writing careers. Her speciality is patience and helping you to understand the hard stuff. 
Juneta's breakout is for fiction writers and focuses on story development, creating series, and fiction-focused marketing like developing street teams. Her speciality is world-building and butt-kicking (in the sweetest way.)
Kristen and Debra's breakouts both focus on editing. Bring one page of your story and they'll edit it live, talking you through why they're suggesting specific changes. This is an intense, highly-effective exercise that we've seen positively impact so many writers. They are both professional copy editors and they're speciality is whipping your work into shape.
Zach's breakout is a catchall. It's where you'll go if you just need some encouragement, if you've got a question and you're not sure which team member can help you the most, or if you just want to talk out an idea. His specialty is being the glue that keeps everything together. We all need glue.
We'll meet nearly every Saturday for the next year. We've taken the curriculum that we developed during the Self-Publishing and Self-Publishing Short Nonfiction workshops and turned it into a comprehensive program that you'll be able to use, year after year, to get hands-on guidance as you build your writing career.
We're offering the first eight months free to anyone who has bought both Self-Publishing AND Self-Publishing Short Nonfiction in the past. Keep an eye out for an email if you are one of these individuals or email Adrienne at [email protected]
Other writers will be invited to join as founding members at a discount. This will give us six months to develop this program so that when we go into our first full year, in July 2022, we'll be ready (and so will you!)
Each Saturday, the Ninja Writers team will present a workshop. We'll host a half-hour lesson in the main room. After the lesson, we'll open breakout rooms, where you can work with the Ninja Writers team member who can help you the most each week.
Not getting the work done that you want to get done?

Stick with me.

Struggling with your Instagram account?

Go see Adrienne.

Not sure about what SEO even is?

Go see Meg.

Know you've got a problem in your manuscript, but fixing it is evading you?

Go see Kristen or Debra.

Need help with marketing your novel?

Go see Juneta.

Need to vent?

Go hang out with Zach.
Over time, we'll develop a library of recorded lessons that you can come back to over and over as you need them. That library will be seeded with the recordings of the Self-Publishing and Self-Publishing Short Nonfiction Workshops.
This program will run annually on an 8-weeks on and 1 month off basis, starting in July of each year. Some months will have the same theme, year after year. For instance, we'll always focus on taxes and other business concerns in April and on planning in December. Other months will have different focuses, depending on the needs of the community. 
In the off months between each 8-week session (December, March, June, and September) you'll get a 30-minute coaching call with the team member of your choice! 
We're going to be running a soft launch of the Mastermind starting on November 20th and leading up to our official launch in May. We'll meet for a few weeks in November and then our first off-month will be in December--which will be when you'll get your first coaching call. This is so that the program will line up with our other 8-week courses and workshops (the Academy and Guild). 
The Mastermind will have its first official launch and start its first full year in July 2022.
We're offering the first eight months to Ninja Writers who are interested in being founding members. You'll get a great discount and you'll be on the ground floor of developing this program. 
Founding members will get eight months for the price of six months at $500 and we're offering everyone a discount of 35 percent off. So that's ACTUALLY $325. AND You're locking that price (with the 35% discount) in for as long as you stay a member. 
If you were a member of our Self-Publishing Workshop AND our Self-Publishing Short Nonfiction Workshop, remember to check your email to inquire about signing up for these first 8 months for free or email Adrienne at [email protected]
Each year of the Mastermind will have a focus. The first six months will finish up our focus of teaching you a system for writing and publishing short nonfiction.